This post literally has me lost as to where to begin in writing about this sweet couple celebrating their 50th wedding anniversary. This couple has the greatest and most amazing history in Gilbert. They are both original Gilbert residents. They were high school sweethearts, soon married after high school, and still live in Gilbert.
Below is Mr. Everett. He is considered the greatest high school coach in Gilbert, and most likely the valley. Not only is he the greatest coach, but he taught history at Gilbert High for 43 years. He is one of those men that you could sit and talk with him for hours because there isn't a detail that he doesn't know about history and has the most amazing memory. When I began talking with them about when they were married....he was telling me details of that year that I wanted so badly to remember each one. Of course, my memory is seriously sucktastic...and the biggest memory I remember is how tuition when he was in college was $125 for a semester at ASU.
The extra special history with this amazing couple is they are also my in-laws dearest friends. Mr. and Mrs. Everett have three daughters...and they are my husband's longest friends. My husband tells me stories of growing up with the Everett's fishing and hunting all over the state. He remembers Mr. Everett constantly telling them and quizing them about history, which I swear is why my husband, TW, is so brilliant with history. TW also says the Everett girls are three of the best fishermen. Which I love because he one day told me he hoped his girls could hunt and fish as good as the Everett girls.
This past week, I had their 50th anniversary session at their home. Here is Mr. Everett in front of his fathers pickup.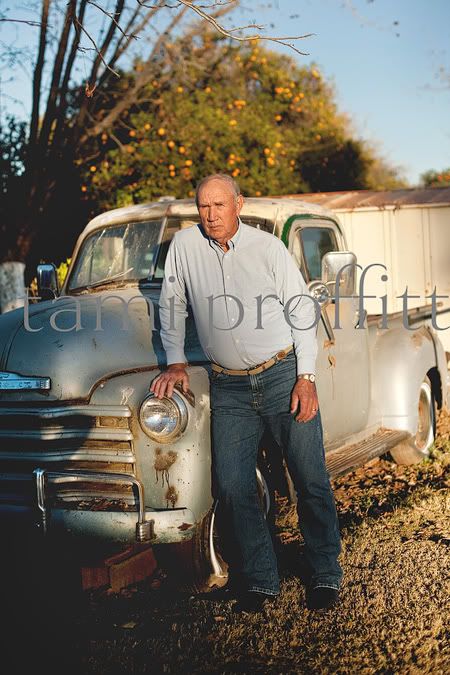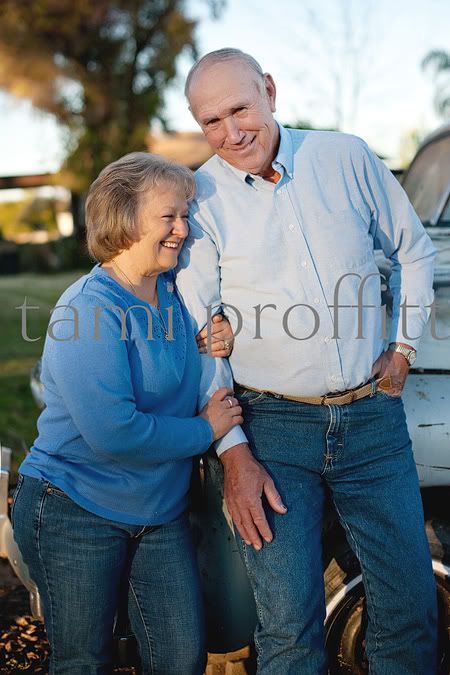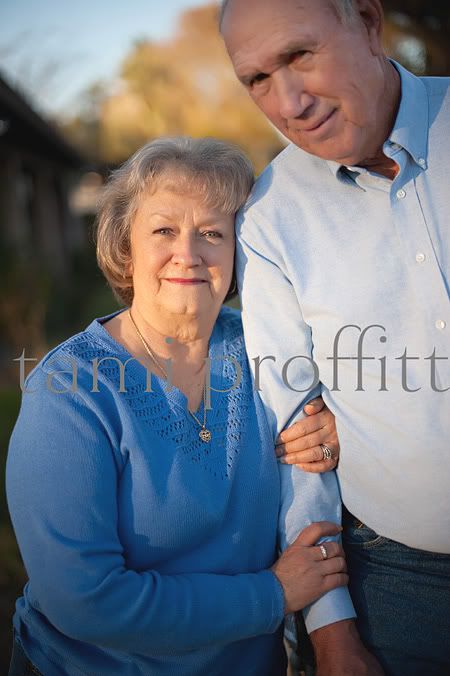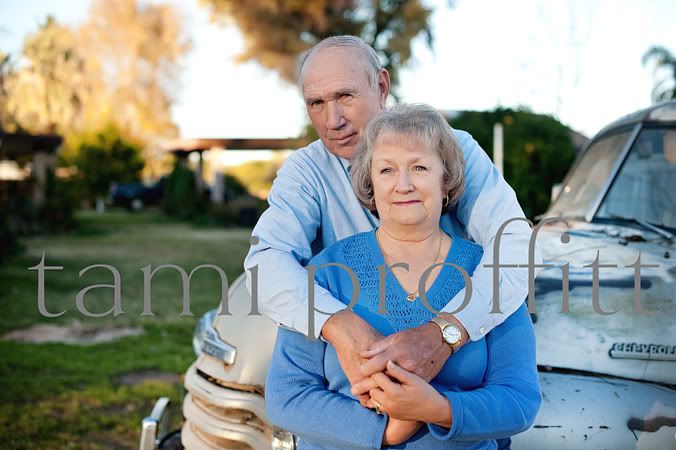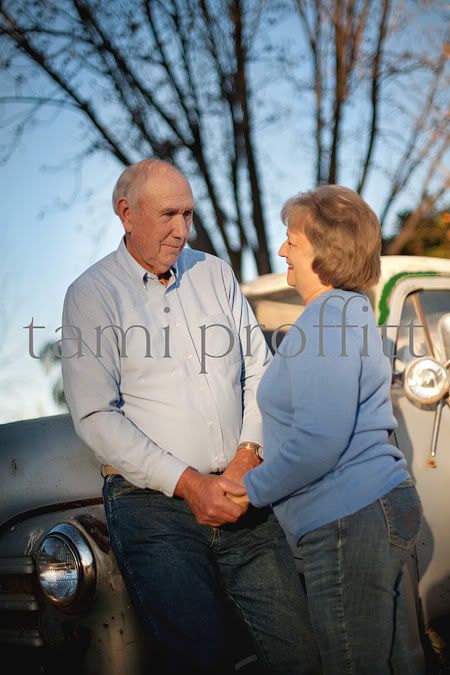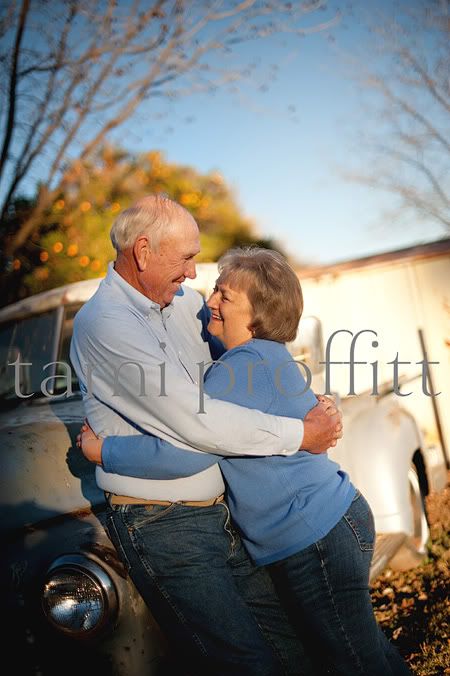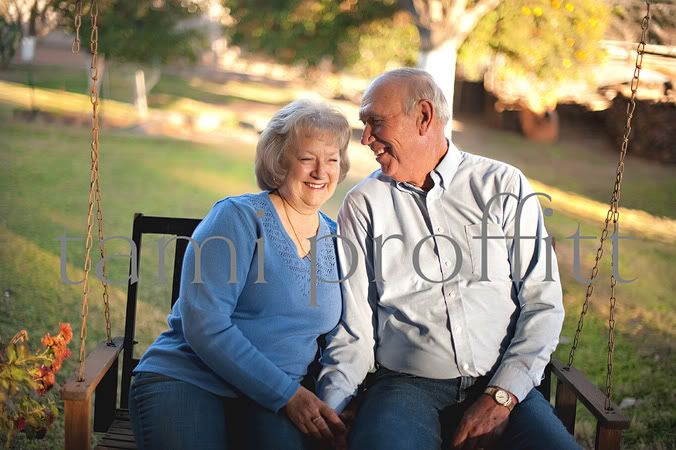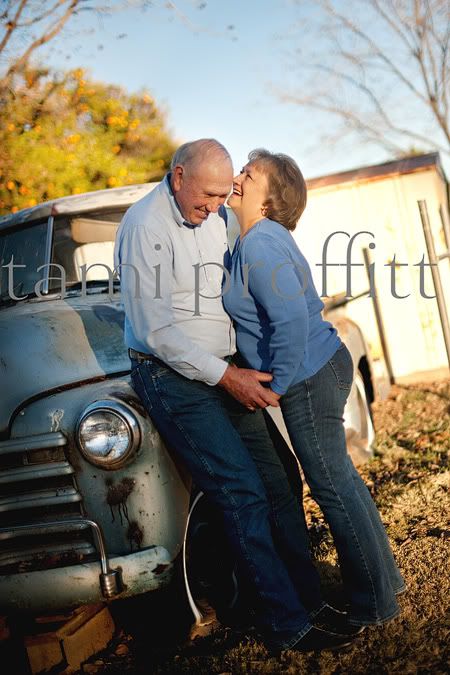 Happy 50th anniversary Mr. and Mrs. Everett!
----------------------------------------------------------------------------------------------------------
Personal Update: Tomorrow is when I officially plan to return to work and holy cow, my office is in serious need of attention before the piles of papers overflow out my office doors. These past few weeks off were perfect and I couldn't imagine how I ever even attempted to work when my twins weren't in school. I just no longer have it in me to work past 10:00 anymore.
My plan for the next couple weeks is to do some majoy blogging to share all the gorgeous family sessions this past fall that never made it to my blog. Be sure to return to see sweet family goodness and giggles!
Happy New Year!