Yesterday my girls turned 4.
When I put them to bed the night before, I hugged them tighter and kissed them longer as they were no longer going to be 3.
Really, I'm not sure how to handle this other than just taking a deep breath and welcoming what's to come.
And what they wanted to do on their birthday was going to the mall to ride the carousel.
And, today my Cash wasn't feeling in the picture mood....her little reasoning for either biting her lip or looking up when I wanted her sweet face. Love that little girl...stink and all!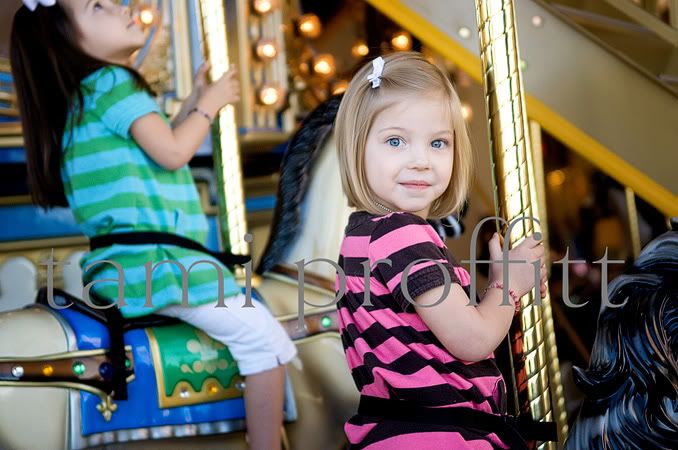 Completely cracking me up....just before this picture, Cam planted a sweet kiss on Cash. And, this is what she thought of it!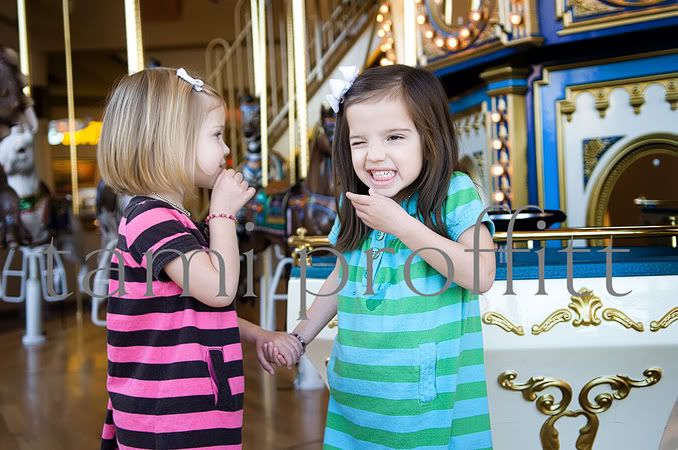 We ended they're special day with them riding their new scooters around the house, a family dinner, presents, a mermaid and flower cake...and one HUGE 4th birthday wish.