Right after I wrote the last blog post, I left my office to find Cam turning towards me with an uh-oh look, pen in hand and ink all over her face. I instantly covered the smile and giggles that was getting ready to burst out...ran to grab the closest camera and snapped to catch that moment.
After the snaps, I asked, "Why did you do that?"
Answer...."Because, I wanted to look scary."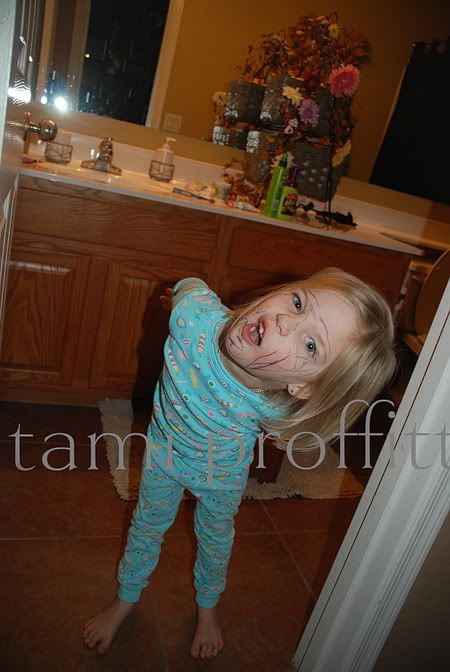 Okay...she's hysterical! Never a dull moment around my house...