If you only have one smile in you,
give it to the people you love.
~ Maya Angelou
This family session was the first family session of my crazy holiday schedule. I had been anticipating this session as it was booked three months back...talk about a build up. And, all I can write is that I couldn't pick a better family to kick off this season.
I always encourage my families to bring an activity along that captures their favorite pasttime...throwing around a ball with these sweet boys was perfection.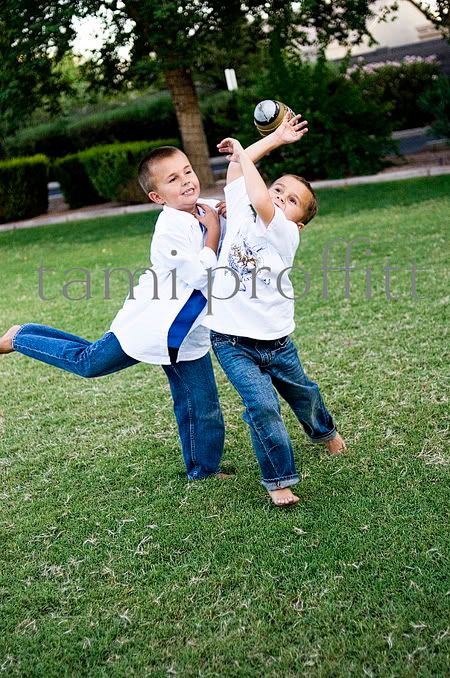 And with this post, I have to write that I am completely, like jam packed, booked for the fall season through the first of the year. At this time, the only sessions I am scheduling are maternity and newborn sessions.
However, if you need a kids or family session, I do have two spots available for mini sessions.
One spot is available for the October mini session to be held at an unbelievable "secret garden"...that I wish my family was being photographed at. It is TOO die for!
The second availability is for the November mini session at a VERY natural location. Equally to die for.
If you want these last two mini session dates...please contact my assistant Mariah as soon as possible at tamiproffitt@yahoo.com. She will email you the important information in regards to mini session packages available, dates and times.
****************************************
On a personal note...
I've received a few fun emails and calls regarding my last post. The kind of emails and calls that make me laugh in retelling the entire fun night.
It was about the fact that I drank an entire bottle of wine by myself. And, I didn't realize how that might have read to those that don't know me. I just have to add...I'm not a big drinker. However, I am happy to write that I was having fun girl time with two close friends, along with seriously indulging in one too many slices of pizza.
The wine was good...and even better when enjoyed with hours of girl talk, girl giggles and no need to drive anywhere. It was the good life...