Oh how I love this sweet little miss! Her mom says I'm biased because her parents are good friends of ours. But honestly, I think I'm pretty right that she is the cutest little cherub. I just love her and her eyes!
I just don't think I can get enough of her! Her mom brought her over, I pulled off the sunscreens and my kitchen table was the perfect place for her little mini 2 and a half month session!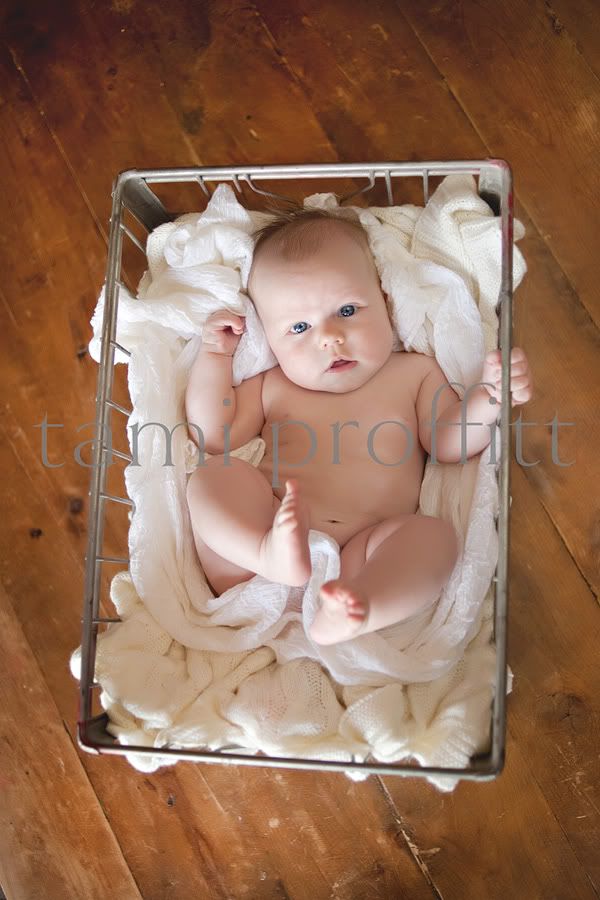 Hee hee, LOVE this face and her mom fell in love with this picture when she saw it! Baby B already has an opinion as a baby!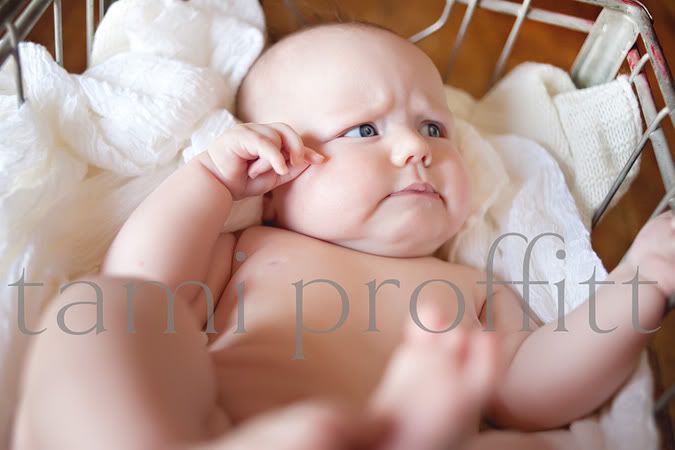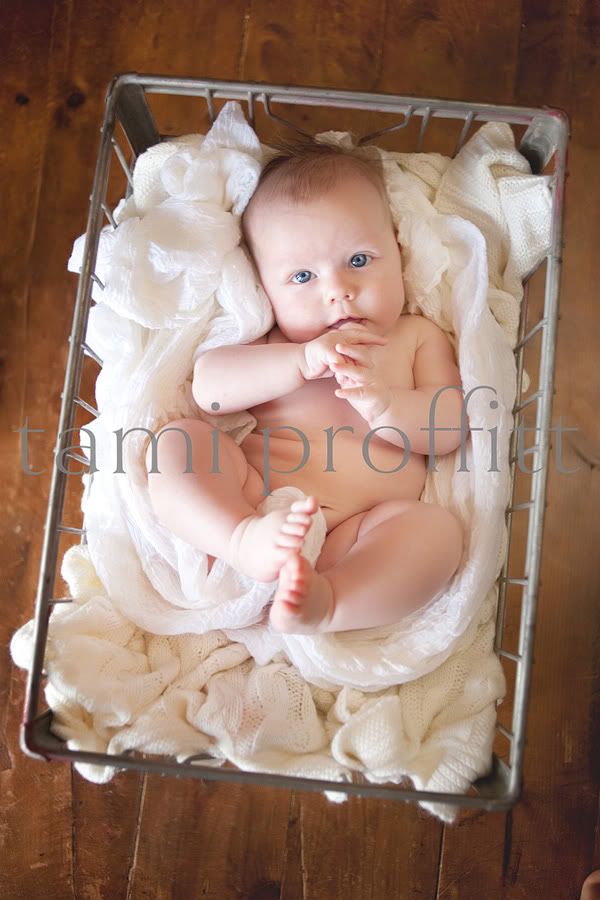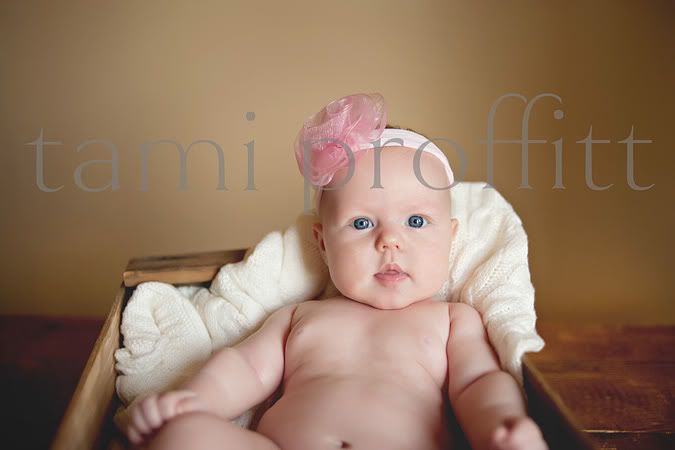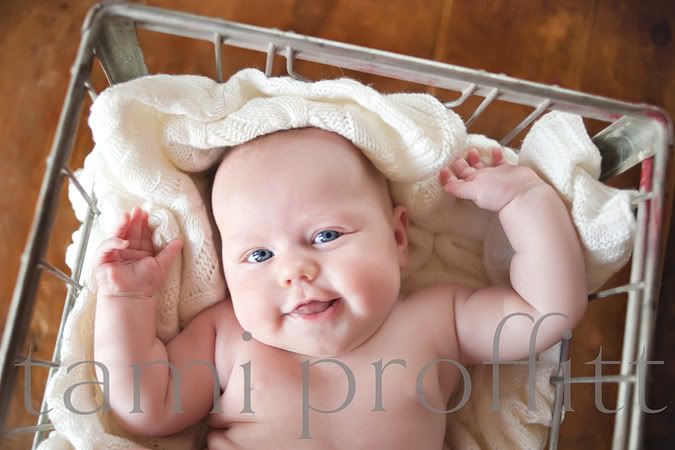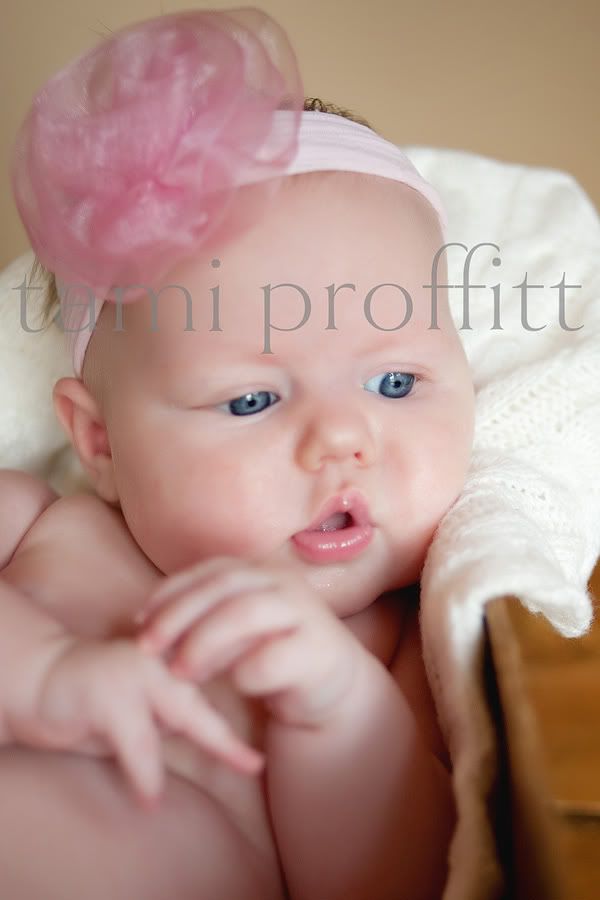 I see so much of her big sister in the sweet face below! Oh, I'm officially obsessed!
Happy Monday everyone! Today is the day I start my new weekly schedule....I thrive on schedules!