There have been loads of changes going on at my house these past few weeks, my girls started kindergarten and my son grew up in a blink of an eye!
I always knew boys were very different than girls, but these past few months with my son have been so huge eye openers!
My little guy is all boy. He loves his trucks, tractors, army men, everything is a gun (with no encouragement from us) and everything makes a sound. He gets a kick out of everything gross. Loves his dad and would rather do nothing than fish or be outside in the dirt.
Two weeks ago the twins started school and just about everyday our little guy always grabs his Cars backpack hoping he gets to join his sisters. And this week, he finally started his own school...a sports class. The day of his class, he just gave me a wave and walked right in like it was his second home. All I kept thinking was 6 months ago, he wouldn't never been that independent. And here he is today...just ready to be big.
Easton rarely gets time in front of my camera and it's SO opposite from his sisters. By the time my girls were 2 and saw the camera...they typically would run the other direction, hide their faces and usually cry no to me. And than there's Easton...I tell him I want to take his picture and he's ready to go.
Which was actually perfect today. I've had a space on my kitchen wall for a 24x24 gallery print waiting for me to fill it with a picture of Easton. But I just never had that great picture I wanted a part of that wall layout...and today, during his little shoot...I got a few pictures to chose from. And now I just have to decide which one I want on that wall.
Here's my little BIG guy! He's 2 and a half and just as tall as most 4 year olds but still has that toddler "barney rubble" run and sweet toddler giggle. And, I'm clinging to those little bits of toddlerness every day I'm with him.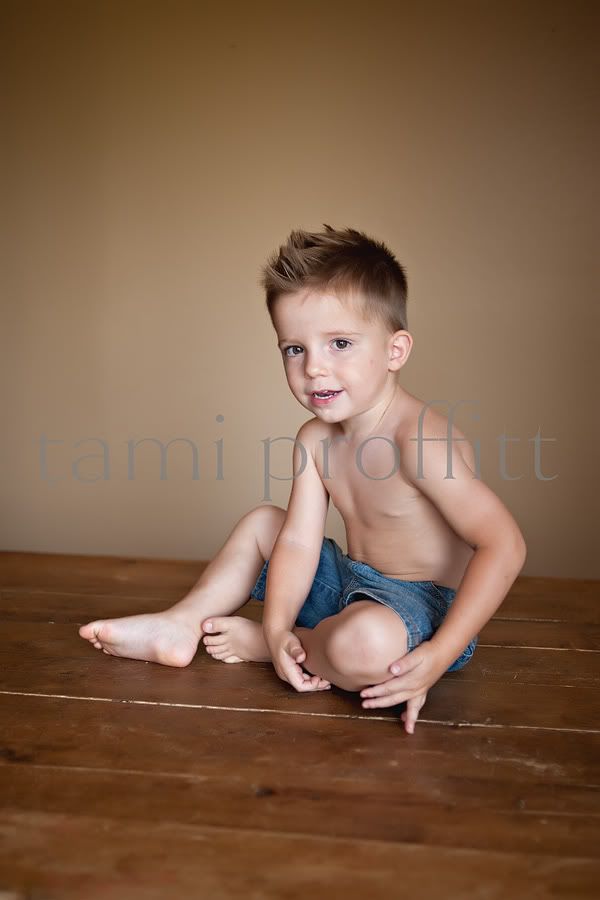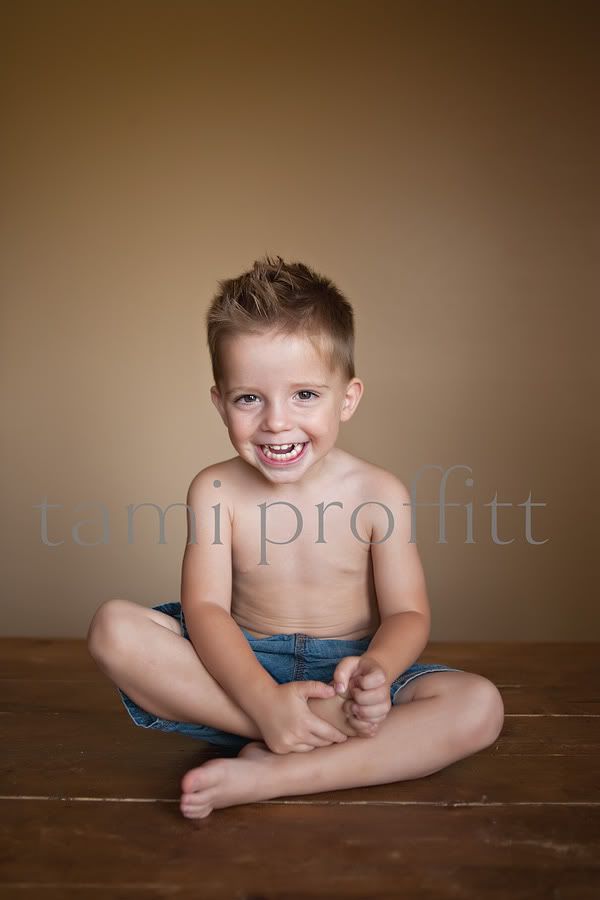 A few weeks ago, he finally had his first dental check-up. His dentist has been telling me to bring him in for a his first visit and I kept saying...oh no, he'll do a tap dance on the chair because I swore he was half monkey. When I finally brought him in, he was asking the dentist to go in the chair and wear the super COOL glasses the kids get to wear for their cleanings. I just love this little guy!
Since the girls have been in school, I'm loving all the extra time I have with him that I didn't get when we always had the twins with us. It feels good to be able to take him to little classes, storytimes, petting zoo trips and to play with his friends. I love getting to be with him one on one and cherish each second!
But, for now...I'm savoring all that's left of his toddlerhood as he's growing up faster than I'd like. So, if you happen to see me at the mall pushing my a stroller with what looks like a 5 year old...yep, that'll be me! I'll be that mom that still makes her monster two year old sit in a stroller because I just don't want him to grow up. And who knows, I might take it to the next level and reintroduce bottles! HA...okay not really...but it has crossed me mind! Just kidding!
Happy Thursday everyone! And tonight, go hug your babies because you know as well as I do, they grow up too fast.