Earlier this week, we enjoyed a great afternoon playing a little toddler baseball!
It's these kind of moments that I want to remember forever!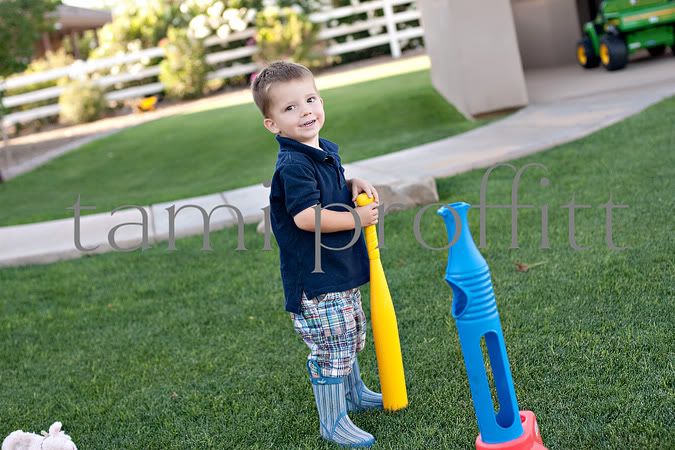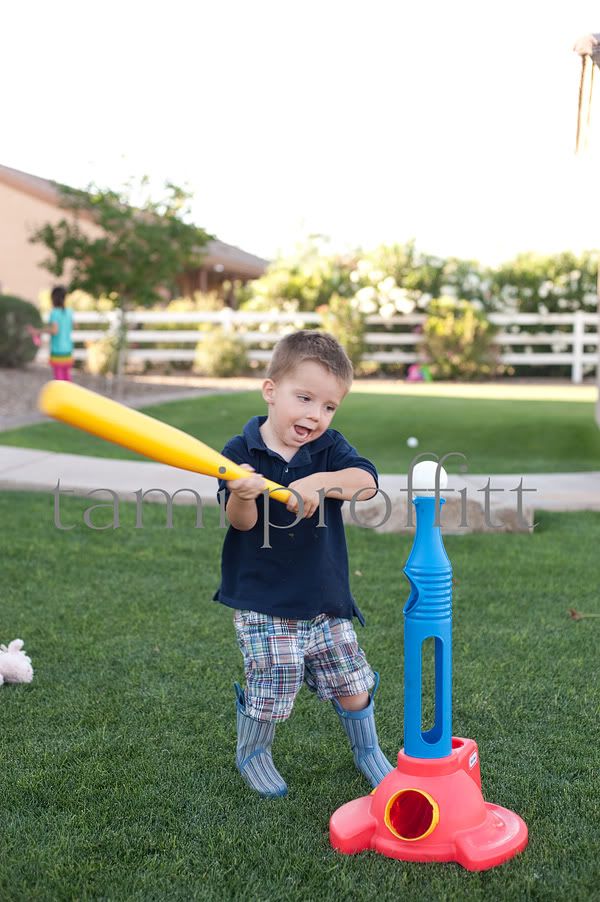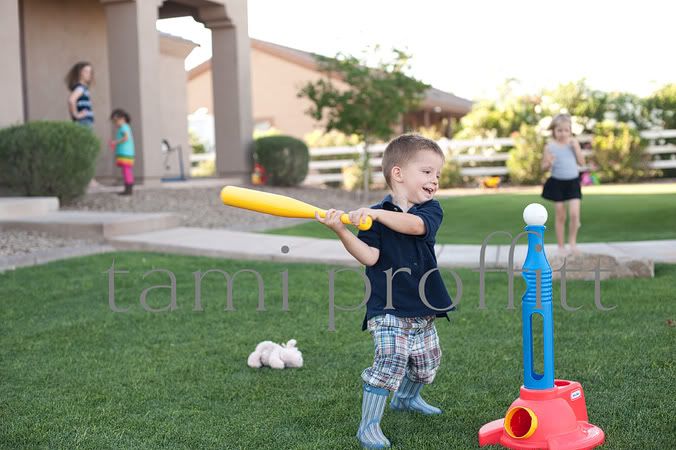 Ha...this is so my little two! One covering the tee and the other hiding the ball, both certain to not let the other have a turn! :)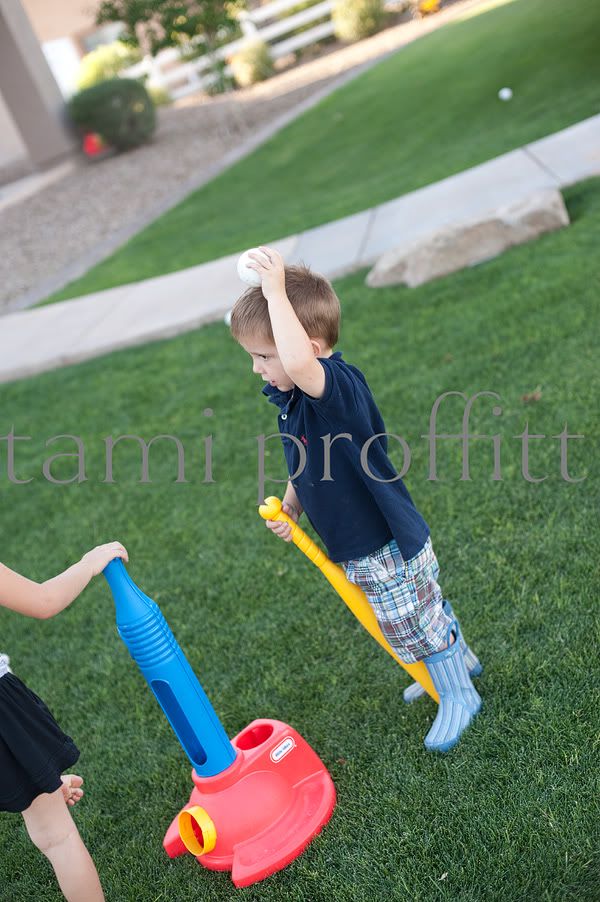 Totally uber and perfect moments with my kids.
Just yesterday Easton had a little battle with a ground level trampoline...and he lost. Seeing these pictures just makes me want my little guy to feel better again and be able to run around. For now, we're just trying to keep the pain more managable and him off his feet. Which, right now isn't that hard since his leg hurts so bad that he doesn't want to even move.
We're praying for a fast recovery!