Today was a big day for me and Cashlyn. Today, TODAY she wrote her first name out by herself.
I was giddy. I was proud. I fought back tears because...this moment happened. I've thought of this moment, when writing her name finally clicks...wondered when and how happy we'd be together. And, today it happened. My baby girl is growing up.
To write that she was happy...won't do one single ounce of her excitement justice. She felt pure and utter happiness, she beamed with pride and was just glowing. Right then, I grabbed my camera and snapped away.
In my mind, I wanted this moment that I knew would come one day to never be forgotten. Not only did I just snap the pictures, but I took the pictures without thinking of exposure...I held my camera at ground level and let life get captured.
With focus points falling in all the right places, highlighting THE perfect details that I want to remember and share with my girls one day.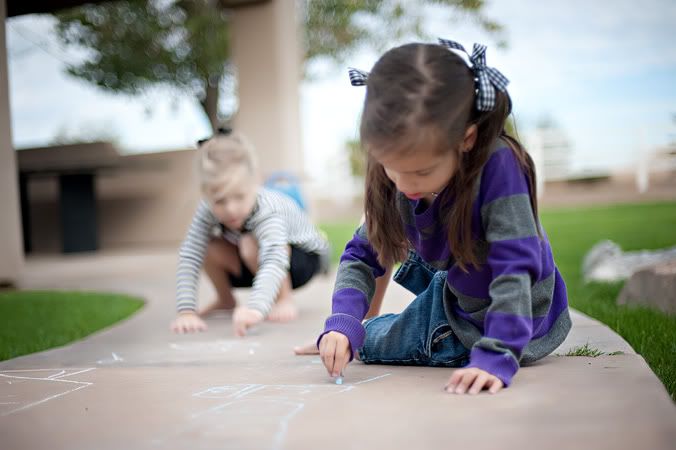 Playing a game of hopscotch they each made.
This picture isn't filled with much...but for me, this is what my girls are doing most afternoons. And this is how Camryn always sits.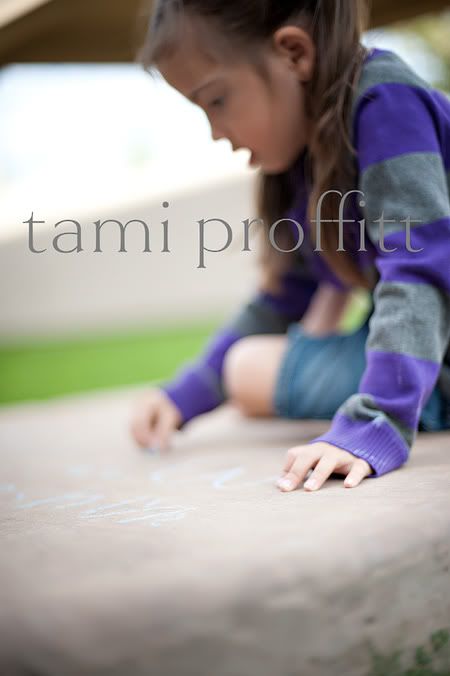 She asked me what I'd like her to draw...and she drew the most perfect heart I could've ever dreamed of.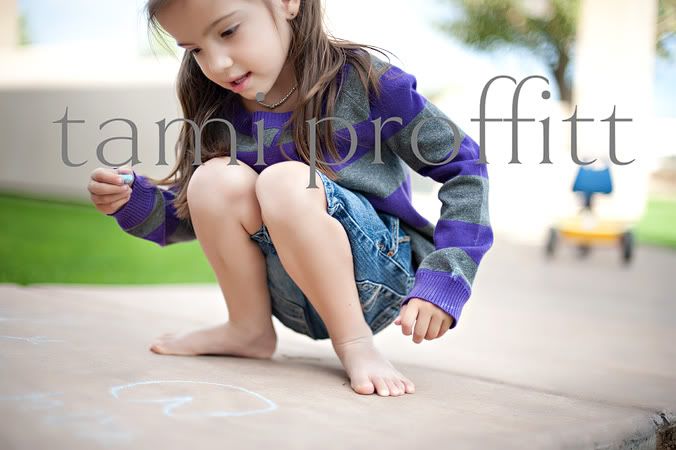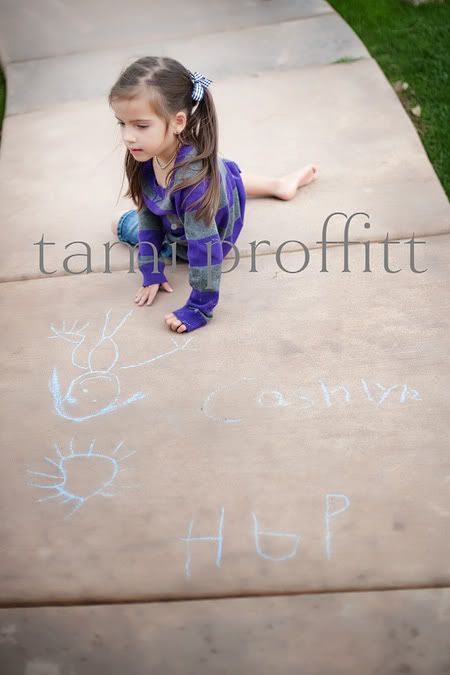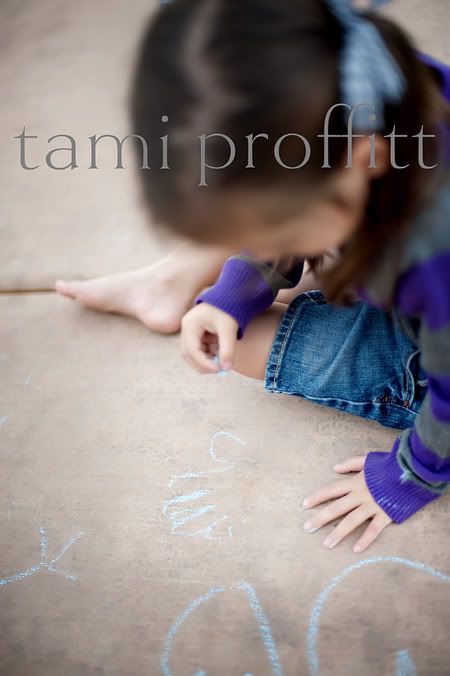 Yep...this was a happy and emotional time for me.
My girls are doing it...growing up on me. In February, they'll be 5...a whole 5 years old.
These past 6 weeks I've been in full blown crazy, busy holiday portrait season. My kids are hanging in there ... I'm ultra thrilled I took a slower paced summer to be with my kids. I'll be ready for this December and January to do the same.
This month, I'm waiting for 4 babies to arrive, one birth to photograph, 7 mini sessions and 7 full sessions. I'll definitely be ready for December...but smiling the rest of November.
Happy fall everyone...I hear tomorrow is bringing us serious fall temperatures! I'm VERY ready!