Last week, the very dry desert we live in finally got a good rain.
My kids were giddy happy for it to rain...after the major downpour, the girls ran to get their swimsuits on and dance in the puddles and water running off the roof.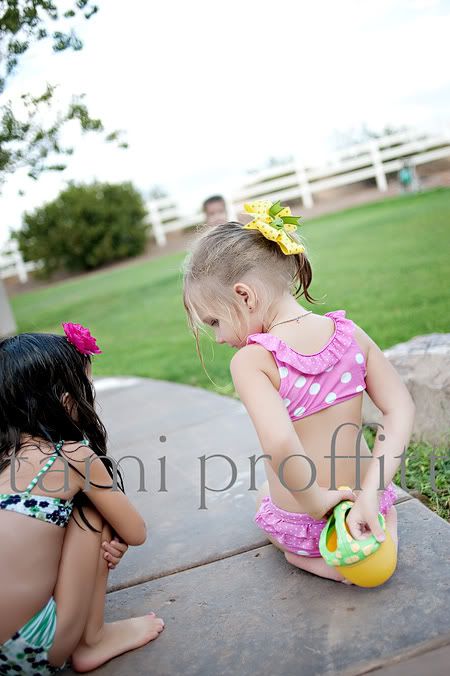 My baby girls...not so baby anymore. I try and try to forget...in just a few months they'll be 5.
Dear father time, please slow down your clock!