To say that I've been simply busy...would be a HUGE understatement. For me, my weeks are only crazy filled with anything that would take the strongest man down in just trying to keep up with us.
Here's a fast run down...
-the tummy flu
-library visits
-doctor's visit
-doctor appointments cancelled and rescheduled (LOATHE reschedules)
-two camera classes
-a swim/sprinkler/picnic party with my daughter's friends
-a photographer's meeting/get together at my house
-delivering 4 orders
-my husband out of town for a much needed 5 day "man"cation...aka fishing trip to Lake Powell. Thankfully his trip was cut short by a day
-AND, I can't forget the bigggest event...finding a snake on my bathroom rug at 1:30 in the morning. Yep...you read that right! I'm living in the jungle apparently. Also happened on the first night my husband was gone...good times.
Phew...I'm exhausted just typing that. And, I was definitely exhausted. Saturday night was our movie night with the girls...and I fell asleep in the first 5 minutes of the movie. So happy my girls didn't pull some girl slumber party trick on me like my friends and I did/do.
But, in the middle of that chaos, my kids and I had our first swim of the year.
When we were shopping for a new house, one of the things my husband and I weren't drawn to was a backyard pool. Not that we won't ever get one, it'll just be years until we even consider it. For now, we choose the "high-end, above ground" pool type.
For my kids, that's the best kind.
Easton was the most thrilled in this water adventure.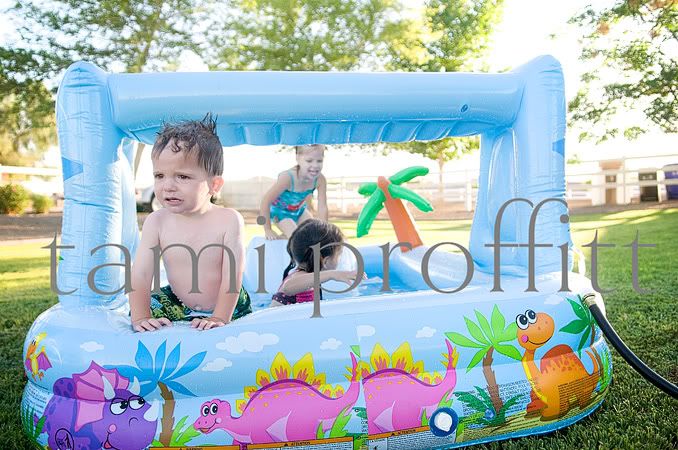 I just love how my girls have grown into this stage. I'm
thrilled
I don't have to threaten to withhold the air they breathe for a simple picture of them together....which was a comparable threat I'd make when they were younger as they thought a picture was pure torture.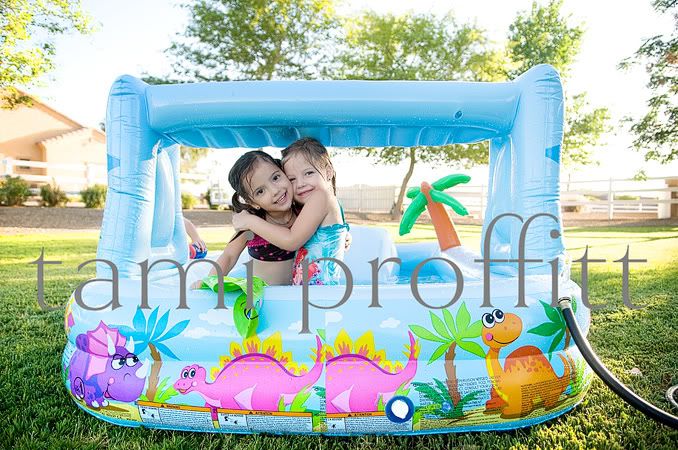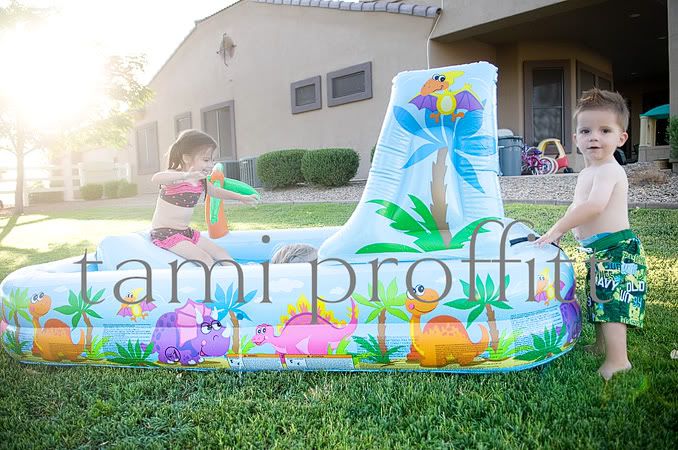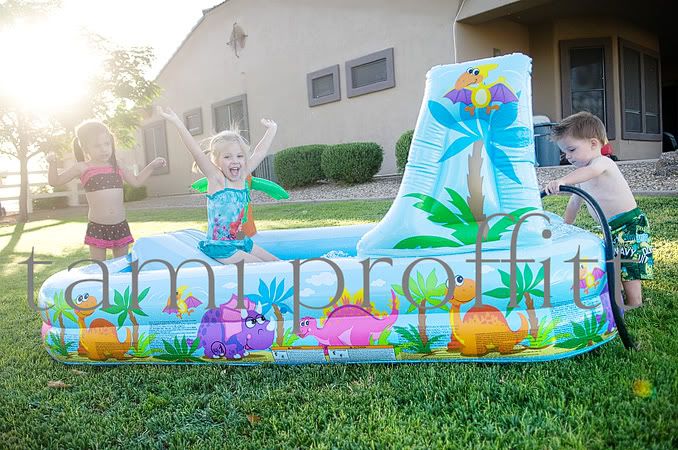 I hope everyone's enjoying this beautiful Arizona weather we've been having so far. And, I'm giddy that my sessions haven't turned into sweat sessions...I have a few more outdoor sessions scheduled and I think the weather will be so much better than it has been in the past.
On that note, if you're interested in scheduling a session this summer...I would love to hear from you soon. My calendar is getting super tight and I'll be closing the summer months soon as my sessions are limited. June has one date left and July has a couple. Also, if you're a lover of Facebook...I have :::ahem::: a page for my little photog business. If you're even curious when I'm holding a special, opening my holiday calendar and just to stay in the know of what I'm up to...I would love for you to join it. Right now, I'm having a sweet little special but you'll have to go to my page to find it. Just look for Tami Proffitt Photography.