Confession: I've never been a follower of football and actually have absolutely no clue about the game. Well, other than the brown thing is called a football. I know...I've tried, I really have tried.
I was able to recently, after a reschedule, photograph a very talented football player that is graduating in just a few weeks.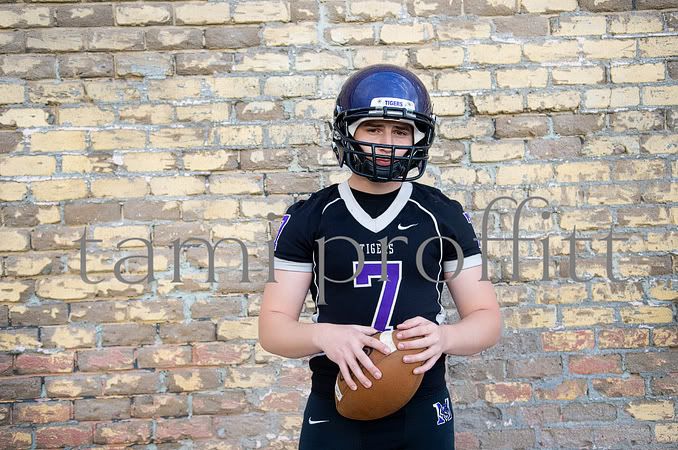 Again, sorry I'm short on words as I'm still working fast at catching up on all that still has yet to be done. And, tomorrow I'll be waking up bright and early to photograph an sweet set of twin girls. Ah, I can't wait...the memories will come rushing back.