Life has been a whirlwind since Christmas. And then...as usual, I blinked and I'm now in February and wondering where January went.
January was incredible. It was filled with time that I was able to reconnect with my husband after the kids went to bed, filling the minutes of the days with what nots and enjoying more time as a stay at home mom. It was weird how I found myself happy not wondering how many bags of Bertoli I had in my freezer for when I was away on a shoot.
I enjoyed baking way more than my booty would like. Tried new recipes...some good and some ended in the trash. But, I was happy. I even cooked a very belated Thanksgiving dinner to share with close friends....
With all that filled January, it wasn't until the end did the stress start to fill my days. Not stress from working but stress that my girls would be starting kindergarten in a little over a year. After talking with a few moms and learning about all that goes into kindergarten registration....and preschool...I started finding myself just freezing. Which wasn't always good especially on the phone...often having my friends ask if I was still there. I was taking all this new information in...waiting lists, lines, good/bad schools, new standards...etc. My mind was spinning.
But to me, all that stayed with me was that school was just around the corner for my girls. And I really wasn't ready for it.... So, I've been thinking...thinking...and thinking.
Four years ago I left teaching to live my dream...and I've somehow lost sight of this dream. While I know dreams change, one stayed and one came to fruition.
And, I know circumstances change and...ahem...student loans don't go away on their own, working is a part of my life. I've just recently come to learn how to better balance my two dreams....being a mother and photography.
With all this being written, I am cutting down the amount of sessions I schedule each month. And while it hurts me to not be able to fit in each family, I'm remembering my family needs to fit in first.
These past couple years, I've met wonderful families that have trusted me with their family and gave me the biggest compliment through referring me to their family and friends. To watch families grow and meet my client's loved ones....I feel nothing but blessings and couldn't thank each of them enough.
With this big change in my schedule, I've looked at how I can better serve families and my own. One of which is offering mini sessions each month, in addition to full sessions.
This was a hard decision for me and I thank everyone that has supported me during this process. I look forward to a great year of catching up with past clients and getting to know new families. And just a reminder, clients receive a sweet referral credit for each family they send my way. I have a few clients that have a good chunk of referral credits to use this year...how exciting.
....................................................................................................
And, since a personal post is never complete without a bit of my inspiration....I happily share with you my Camryn.
Just a few snaps from this afternoon together.
I've written it before....she is full of personality and cute faces.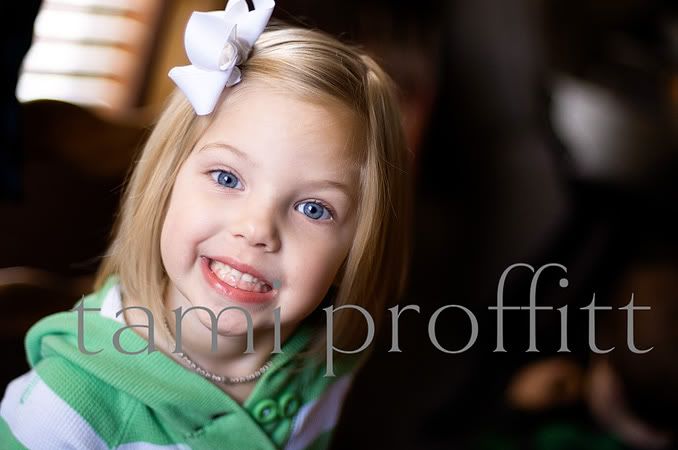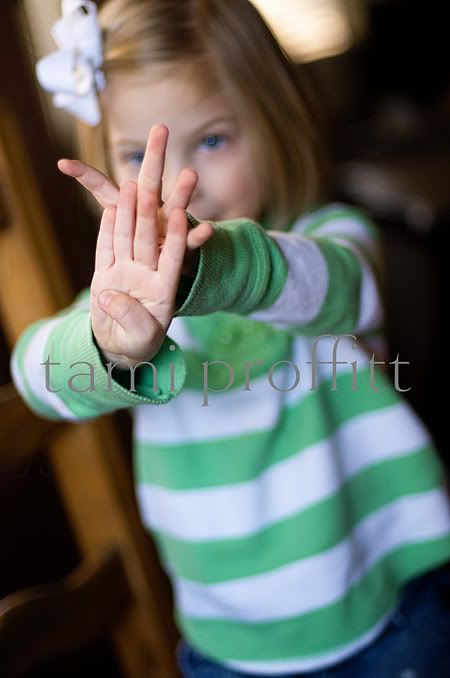 And my Cashlyn.
Her birthday wish this year...a computer like mine! Bwah ha ha ha ha! Um...I didn't mean to pop her bubble when I pulled out my huge needle ... but I had to bring a bit of reality to her. Maybe.....um, like maybe when you graduate from high school.
With the extra time I hope to have, I have a few personal projects. One of which is catching up on my kids scrapbooks. And it will be done.
This goal is top on my list and has been. My goal recently slapped me in my face after this past weekend. I was talking with another mother and my mind literally stopped mid-thought when she said she has all three of her kids scrapbooks up to date and was working on getting caught up on her family album....her kids are 8, 6 and 18m. Yep...if you remember Ally McBeal, the character....well, I had an Ally McBeal moment and in my head I kicked her in the shin from sheer jealousy. And once I calmed down from the rush of intense jealousy...I wanted to kick my own shin for getting behind. I'll be sure to keep you posted as soon as it's done.