Yesterday my kids and I headed over to my sister's house for a very belated Christmas dinner with my family. It's been almost 3 years since I've had a turkey dinner with my family...and I have been craving it in the worst way.
I think when a family gets large, there's always the missed holidays for visits to family out of state. And that's just what has happened...the last two years my parents were at my older sister's and brother's homes for Thanksgiving and every Christmas we spend with my husband's family as it's his birthday. While I do spend Christmas Eve with my family, we have a traditional Garcia Christmas Eve dinner...tamales and menudo...YUM YUM! But, I have been craving my mother's dinner in the worst way.
When we planned our belated dinner, it was decided that we would have our traditional Garcia meal as my twin was stuck between airports for almost 72 hours the day after Christmas...with absolutely no luggage. Ugh, I cringe at the thought of it. But, at the last minute...my sister and mom planned to surprise me with a good home cooked turkey dinner ala mom! ahhhhhhh! I felt loved and I couldn't wait!
It was the best....THE best!
It's always a treat when we go to my sister's house. One, my girls are completely infatuated with my nephew and they think their Uncle is the coolest.
My BIL is a former hockey player and coach...and now owns a hockey school. When the kids were outside, it didn't take long until he had all three on skates. Yikes for this mom, but I knew they were safe with Ron.
Now, how cool is it that he has synthetic ice in his garage! And just the right size for these three to skate on. They thought it was the coolest.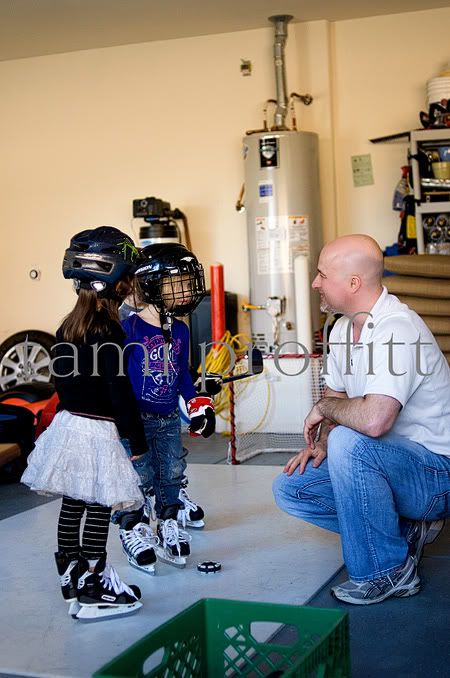 My Cash...hockey'd out and wearing one of her three favorite outfits (very opinionated).
Needless to say, my nephew is a pro on skates and hit the puck like he drinks water. Simply amazing!
While I was snapping away, I noticed someone wasn't a huge fan of my picture taking! She cracks me up!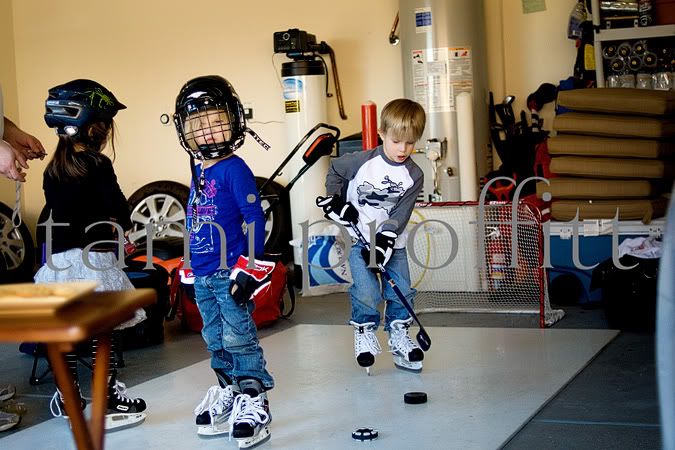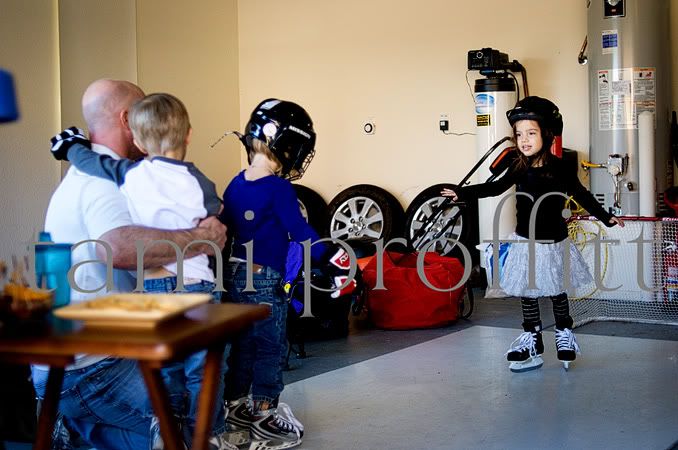 I about died laughing watching my nephew eyeing his drink and then figuring out how to get to it with his skates and HUGE gloves! Love it!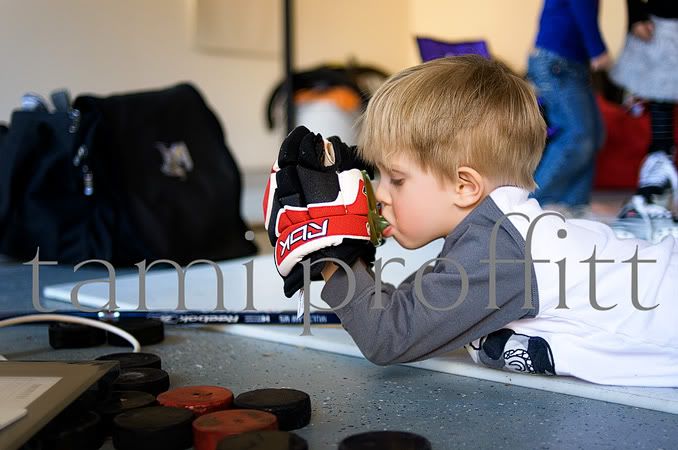 Awwww, my baby...
Sadly, he's starting to give that look...the look that screams, "uh mom...seriously, another picture!"
Seriously, they look like they could be triplets.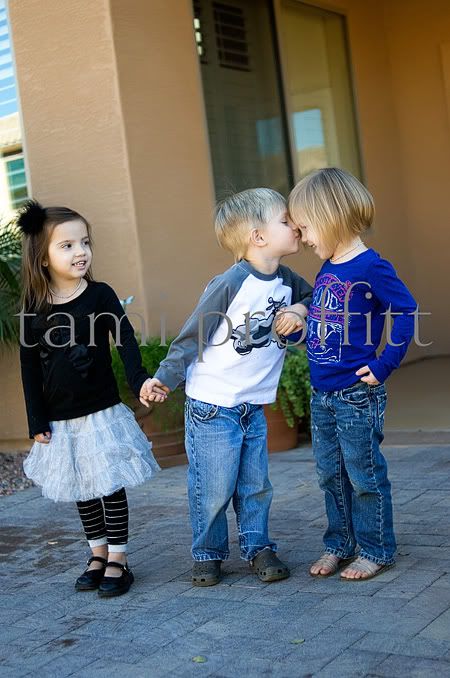 I think if Easton was in this picture...perfection! But then I laugh at the thought of trying to get it...bwah ha ha ha! Now that would be a great moment to record! Bwah ha ha ha!