It's not a secret...sessions with children between 1 and 2 years old....are FULL of excitement and tons of energy. Energy from the child and photographer.
I always love photographing this age. When preparing for this session type, I can be found running in place ... similar to the scene from Flash Dance... with saucy leg warmers and tightly permed hair...just getting fired up. I love it...it's these sessions that push me to work it and have a blast.
Yesterday's session was just that ... a total workout filled with a spazoid photographer ...yours truly.
While it was filled with energy, I drove home giddy with the fast moving moments I captured.
(hint: I'll never leave a session unless I'm happy with what I captured, it's an obsession I guess)
Okay...who couldn't love a picture of chomper filled giggles. Seriously, could you just squeeze his sweet cheeks.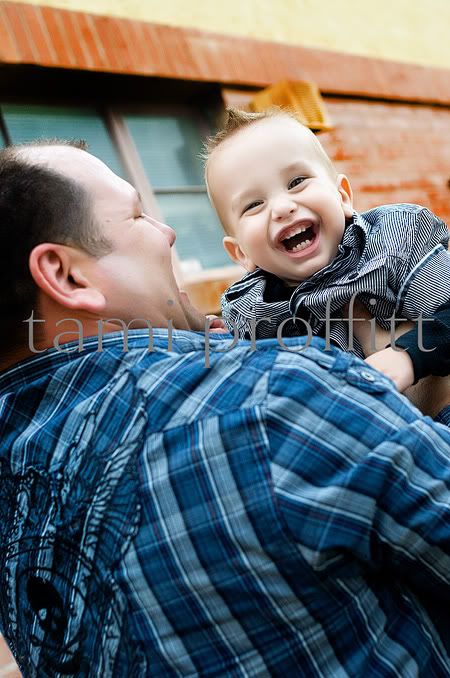 And...I have to add that I have the best clients. That when I think about it...they must really trust me. I know as a parent, these sessions can feel like a train wreck. And then add a photographer that is getting in any position possible to get THAT shot, climbing on rusty metal, laying in dirt, doing jumping jacks, climbing on anything near....basically having no discretion in doing what's needed to get THAT picture.
Seriously, that is trust. I can only imagine the eye full I give them...and they don't waiver in their trust when watching my wackiness.
At the end of the session...there was a spot near by that I've had my eye on. When little Mr. B was there...he found fun little doors that he just loved.
Now...there is a hilarious story I have to share from this session...but that will be for another post. Until then my readers...