After scheduling a new client, I also start with asking what they had in mind for their wardrobe. That's when the questions start....
Should we all match? No No No No
What you need to do is coordinate each person's outfit to be complimentary of eachother. When starting to coordinate the wardrobe, I suggest that you chose a piece of clothing that you like and build from there.
Here is a dress I just found on sale at Gap.com and thought....THIS piece is a great example for a building point.
This dress can go so many ways...
What I would recommend:
pair this dress with tights, boots and a sweet thin headband, with a cream organza flower leaving the little girls hair down.
Or you could had a fun beanie....
or a scarf ...
or nothing or
put hair in two braids or ponies with fun floppy cream ribbons tied in bows.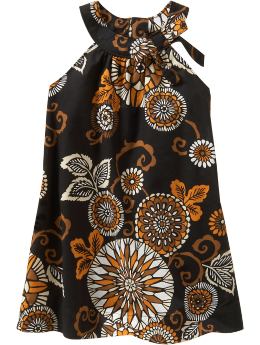 It's key to remember to put a wardrobe together that has texture, a complimentary variety, accessories and works well within a color family.
If you have a session with me, please feel free to let me know if you ever need any help in piecing your wardrobe. My assistant, Mariah, and I are always more than happy to talk clothes...our second obsession.